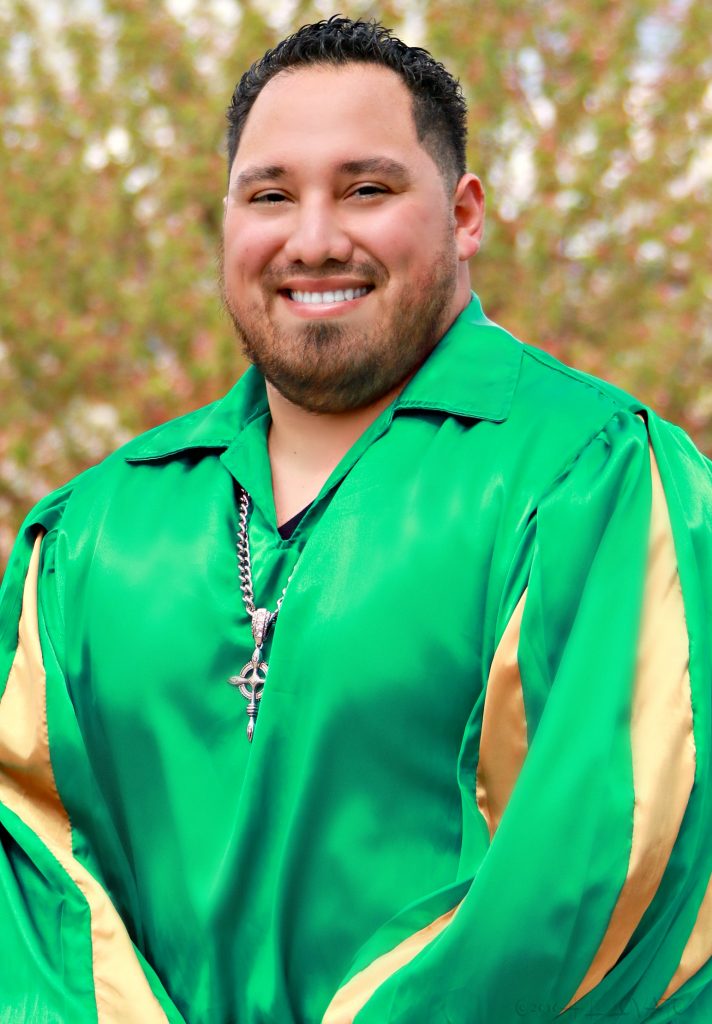 Don Diego de Vargas Candidate No. 1
Daniel Rey Diaz de Rodriguez
Daniel is a native Santa Fean and was born on August 9, 1989 to Francisco and Sylvia Diaz. He attended Santa Fe High school and graduated in 2007. Daniel currently works for Santa Fe County as a code enforcement officer. He enjoys working for the public, but has also worked in other professions including construction. He is the brother to Yolanda, Crystal, and Francisco. Daniel is engaged to a native Santa Fean, Jamie-Rae Salas and they are blessed with two beautiful children, Jordyn Rae and Daniel Rey Junior.
Daniel participated in the 2015 Fiesta de Santa Fe as a member of the Cuadrilla. He is a member of Los Caballeros de Vargas and of the Union Protectiva, whom are his sponsors. It was during his participation in last year's fiesta which inspired him to run for the role of Don Diego De Vargas.
Question: What is the most important thing about SF Fiesta to you?
Throughout the many events in celebrating the Fiestas de Santa Fe, the significance of Fiesta to me was renewing my "Faith." It was during the Novena Masses, that I identified the importance of the Santa Fe Fiesta. I found peace with my community in sharing our faith and commitment in honoring Our Lady. Nuestra Senora La Conquistadora