Desfile de Los Ninos, Pet Parade
Details:
Date & Time:
September 9th 9:00 am – 10:45 am
Event Categories:  Santa Fe Fiesta
Venue:
Santa Fe Plaza
63 Lincoln Ave
Santa Fe, NM 87501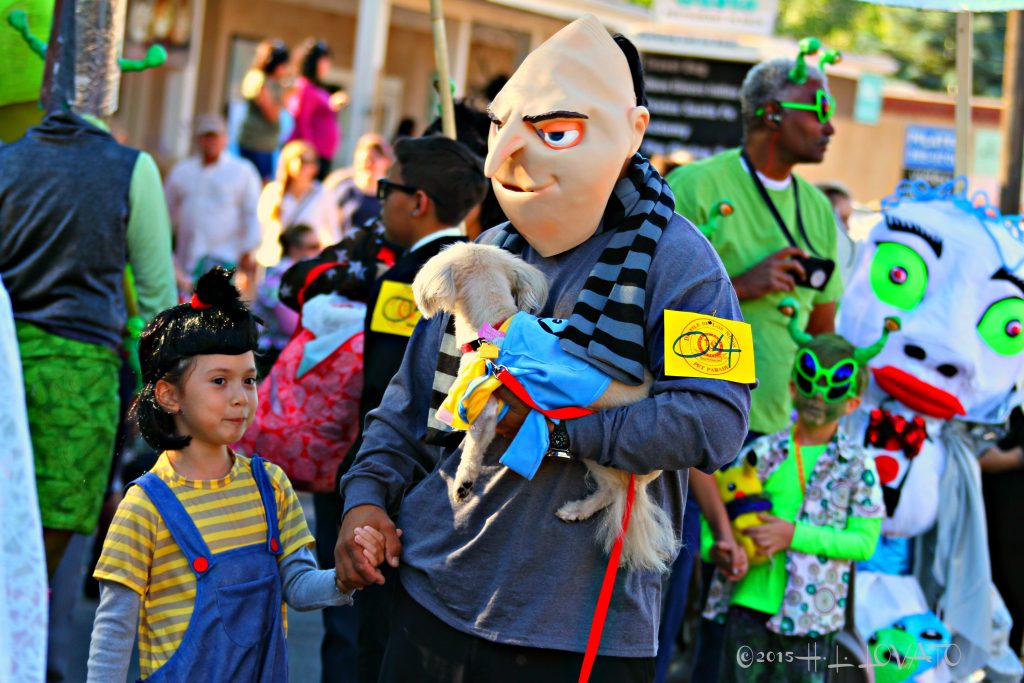 Santa Fe Fiesta, Inc.
Parade Starts at 9:00 a.m. (Registration Starts at 7:00 AM)
Be a part of history and join hundreds of four-legged costumed pets and kids as they hit the streets of Downtown Santa Fe at the 2019Desfile de Los Niño's/Children's Pet Parade on Saturday, September 9, 2023.
This enjoyable event has been Santa Fe's favorite for over 90 years and is sponsored by Santa Fe Fiesta, Inc.
Registration for the event will take place the day of the event only. No pre-registration.
Registration Fee (cash or check ONLY-we do not accept credit cards)
1-4 people $5.00 per entry
5+ people $20.00 per entry
Line-up: (Participants will line up in the order they are registered)
Saturday, September 9, 2023 day of the parade:
Former New Mexico School for the Arts
227 East Alameda Street
(Formerly St. Francis School)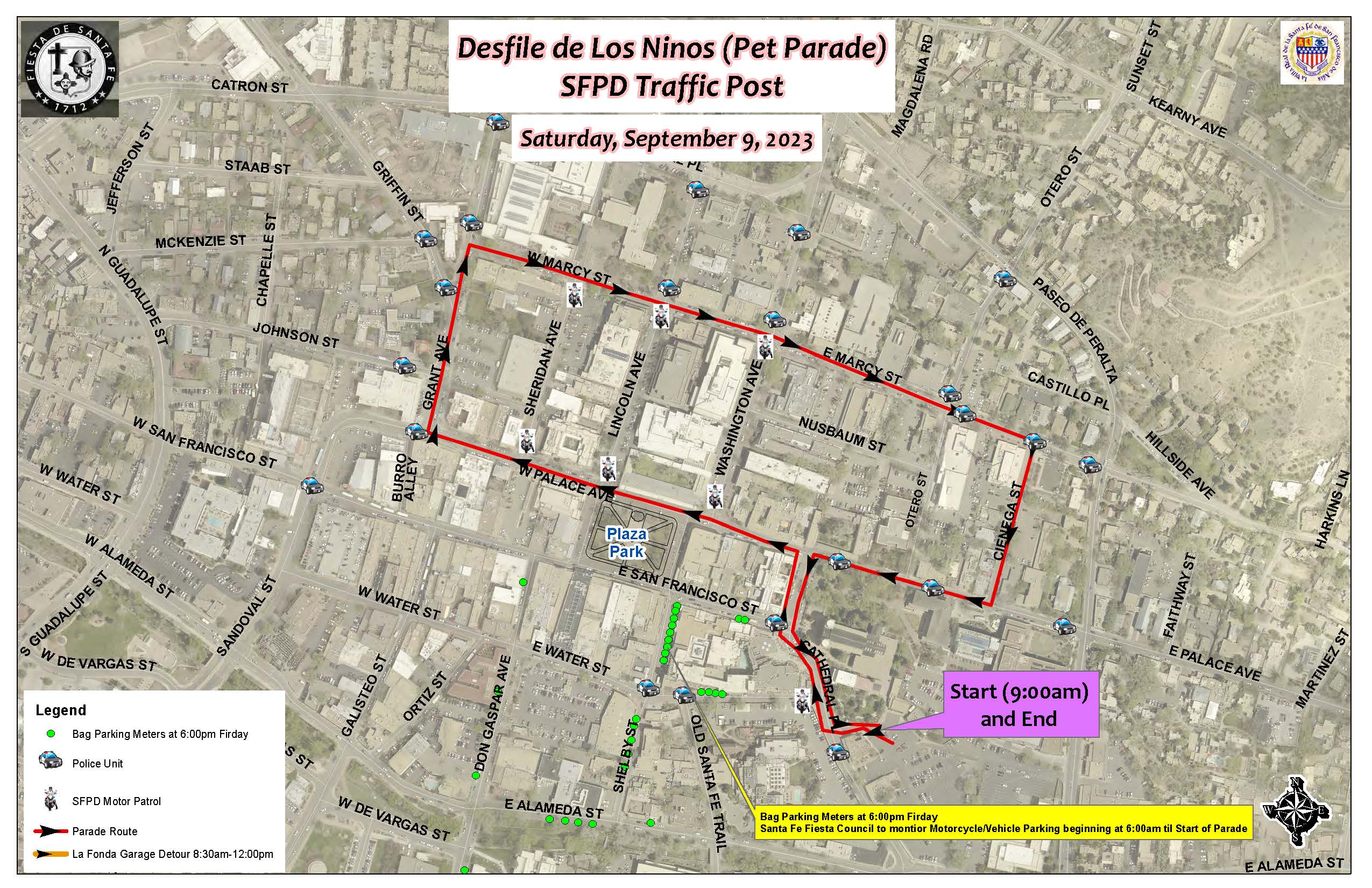 Judging:
If you wish to be included in the judging, you must register by 8:15 AM, have your registration number displayed visibly on the left side of your entry person, wagon, etc. Check-in and be in the parade line-up in numerical order no later than 8:15AM.
NO EXCEPTIONS
If no category is selected, you will NOT be included in judging.
Prize Categories:
Best Musical Group (child groups only)
Most Original Entry
Best Group Entry
Best Historical Entry
Best Character / Best Message to Other Children
Award winners will be contacted by telephone or email. Distribution of awards location, date, and time will be made at time of telephone or email notification.
Parade Terms & Agreement
No political entries permitted.
The Desfile de Los Niño's is an event designated for CHILDREN. Adult(s) are welcome in the parade but must be accompanied by a participating child.
No horses, ponies, donkeys, llamas, goats or other large animals are permitted.
No motorized vehicles (gas or electric) are permitted.
No candy, food, beverages or items may be thrown out to spectators but may be HANDED to spectators to maintain safety requirements.
By submitting your application for registration the day of the event, you agree to release Santa Fe Fiesta, Inc. and its representatives from any and all liabilities related in any way to your individual, group or organization's participation in the parade.
If you have additional questions, please feel free to contact us via email: fiestaparades@gmail.com