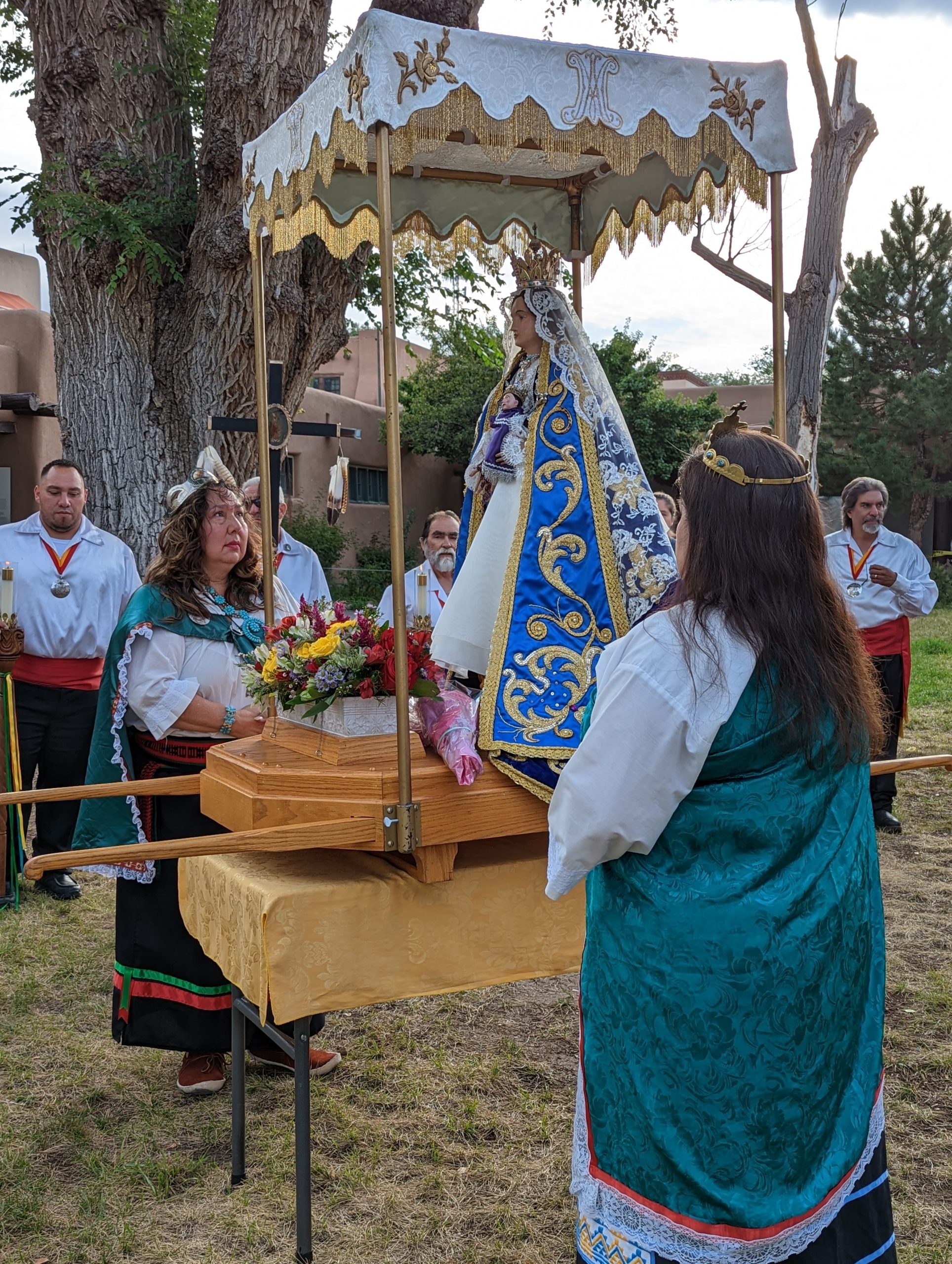 Procession to Rosario Chapel
Immediately after the Knighting and Coronation mass, hundreds of New Mexicans retrace their ancestor's footsteps and process to Rosario Chapel. Dignitaries, Santa Fe Fiesta Council Members, parishioners, and clergy of the various parishes all process in honor of our lady. La Conquistadora is carried as rose petals are strewn in front of her as she makes her annual pilgrimage to Rosario Chapel.
Recent Comments
No comments to show.